Dream up. Experiment. Perform.
Leave legal details to VigoLex
Dream up. Experiment. Perform.
Leave legal details to VigoLex
Our strength in creativity.
Sometimes being able to look at a problem from a different angle makes it much easier to solve. VigoLex is another point of view.
VigoLex
V-alue Your time&money
I-ncrease the trust
G-enerate new ideas
O-vercome difficulties
VigoLex is a law firm that provides high quality services in the fields of IT law, intellectual property, gambling, real estate and other areas of law.
VigoLex was established in 2019 by joining together the professionals who have long worked in the field of legal support if IT business and entertainment industry. In 2020 the real estate specialists jointed the VigoLex team and in 2021 the office was opened in Odessa, one of the main directions of which is the representation of interests in criminal proceedings.
Provide legal services based on client needs, current legislation and best business practices.
VigoLex takes responsibility for the legal aspects of doing business so that customers can focus on the success and prosperity of their business.
VigoLex ideology implies a deep respect for the client, building fiduciary relationship and reliability in everything.
VigoLex offers individual solutions for each task, without templates, but using knowledge and experience of the best experts.
The purpose of the VigoLex team is to become the best choice for the clients and prove that they can entrust us with the most complicated legal issues.
TRUST is our constant guideline in relationships with clients, partners and between team members. Trust permeates all aspects of our professional activities and is the highest value of VigoLex.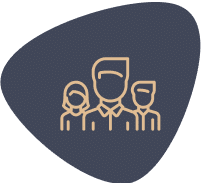 Professional
The VigoLex team has many years of experience and unique knowledge in IT law, online and offline gambling, as well as other high-risk business and e-commerce areas.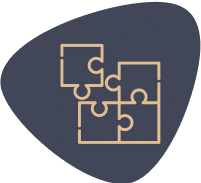 Creative
We do not have conventional solutions and traditional approaches, whereas every task is considered comprehensively with all traps and pitfalls.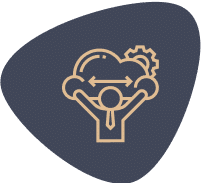 Flexible
We are not afraid of changes and new challenges. We are ready to improve and adjust in accrodance to the time-being requirements and client's needs.
Responsible
We understand that our client is interested not in the process but in the result. The result of the client is our reputation.
Genadii Chebanov
Head of a section on issues relating to franchising and work with public figures (PEP)
Read more
Nina Konuk
Business Development Manager
VigoLex specialists registered the Ragnarok Group trademark as quickly as possible, so we were satisfied with each other. Contact the guys and everything will be 
Thomas Paul Krzynowek – СЕО «Ragnarok Group»
Doing business as a franchisee or a sub-franchisee is not as simple as it might seem at first glance, so it is important to know all the hidden hazards and be able to protect oneself. VigoLex lawyers are adept in the traits of franchising in Ukraine as well as other in countries, and in these matters, they can be relied on.
Maryna Lukianova – Director of Domino's sub-franchisee company
During our collaboration with VigoLex all work was done fast and with tremendous quality. It was a pleasure working with them.
Denis Khromov – General Manager EIS Group Ukraine&Belarus