VigoLex law firm
Responsible for the result
Dream up. Experiment. Perform.
Leave legal details to VigoLex
Our strength in creativity.
Sometimes being able to look at a problem from a different angle makes it much easier to solve. VigoLex is another point of view.
VigoLex
V-alue Your time&money
I-ncrease the trust
G-enerate new ideas
O-vercome difficulties
VigoLex is a law firm providing high quality services in the fields of IT law, intellectual property and gambling.
Law Firm VigoLex was established in 2019 by joining specialists who have been working for a long time in the field of legal support for Fintech projects, IT business and entertainment industry. Each of us has years of legal practice behind us, dozens of interesting cases and satisfied clients.
In 2020, we strengthened our positions, founded the Advocate Association VigoLex, and specialists in real estate, commercial, tax, criminal and medical law joined us.
In 2021, in addition to the office in Kiev, we opened the office in Odessa – and we are not planning to stop!
In 2022, we opened 3 more offices in Vienna (Austria), Sofia and Burgas (Bulgaria).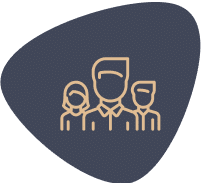 Professional
The VigoLex team has many years of experience and unique knowledge in IT law, online and offline gambling, as well as other high-risk business and e-commerce areas.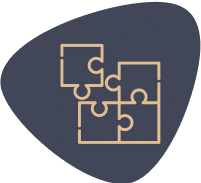 Creative
We do not have conventional solutions and traditional approaches, whereas every task is considered comprehensively with all traps and pitfalls.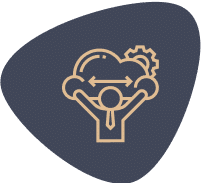 Flexible
We are not afraid of changes and new challenges. We are ready to improve and adjust in accrodance to the time-being requirements and client's needs.
Responsible
We understand that our client is interested not in the process but in the result. The result of the client is our reputation.
VigoLex specialists registered the Ragnarok Group trademark as quickly as possible, so we were satisfied with each other. Contact the guys and everything will be !
СЕО «Ragnarok Group»
Thomas Paul Krzynowek
Doing business as a franchisee or a sub-franchisee is not as simple as it might seem at first glance, so it is important to know all the hidden hazards and be able to protect oneself. VigoLex lawyers are adept in the traits of franchising in Ukraine as well as other in countries, and in these matters, they can be relied on.
Maryna Lukianova
Director of Domino's sub-franchisee company
During our collaboration with VigoLex all work was done fast and with tremendous quality. It was a pleasure working with them
Denis Khromov 
General Manager EIS Group Ukraine&Belarus
Startups need to focus on finding a business model and quality product development, which is why legal expertise is often left outside the scope of the project, even despite of its extreme importance. VigoLex helped us form the correct organizational structure, register intellectual property rights, organize payment processing, draft agreements with investors, contractors and counterparties. Everything done very competent and efficient.
Alexander Mahtin
CEO in DimDim
The VigoLex team provided full, high quality, and efficient legal support for the "Charivniy Svit.UA" project. I am grateful to the company's specialists for their professional advice regarding copyright and legal support for the development and launch of a mobile app.
Nik Lysytskiy
Project Coordinator in «Charivniy Svit.UA»
VigoLex's team of lawyers provides comprehensive legal services to "Impltech" companyand, in particular, accompanies the conclusion of IT contracts, communicating with contractors. We are satisfied with the professionalism, individual approach to our tasks, quality and speed of response to our requests. We are convinced that the participation of lawyers in contractual processes is not only desirable, it is necessary.
Adriy Synyavsky
Director of Imptech
We've had the good fortune to work closely with VigoLex during the past couple of months, and although being a young company, we've found their expertise and professionalism to be exceptional.
Levon Nikoghosyan
СЕО PartnerMatrix (Every Matrix)
Obtaining new iGaming license sometimes can be tricky and difficult procedure. We were lucky to pass the application of MGA (Malta) license with VigoLex consultancy. Thanks to their high standards we obtained the license just in a few months.
Denis Lukovkin
CMO Innovaventis