There are general norms of civil law in such scope, but very often legal relations in the IT field are regulated by unnamed contracts or agreements that have complex nature and contain provisions specific to different types of civil transactions. Moreover, the applicable law to the contract is of great importance, as the vast majority of such are concluded between representatives of different countries, who often have never even seen each other.
The field of IT business is one of the most specific regarding the contracts. This fact is related to the transnational nature of the business and its dynamism.
The VigoLex team provides services for the preparation and/or proofreading of IT contracts of any complexity.
IT contracts can be roughly divided into 3 large groups:
"Real" contracts that regulate the legal relations between the parties in essence, because of which the rights to the product arise, services are provided, etc. Often, such agreements include license agreements, SaaS agreements, agreements on the creation/transfer of rights to the software, agreement of sale and purchase of goods, service agreements in the field of IT, etc. 
Terms of Use, Privacy Policy, etc. – a specific category of legally significant documents that define the basic rights and obligations of website owner and its users. When launching a new website or commencing a new startup project designed for an indefinite number of users, it is very important to correctly set the mutual rights and obligations to minimize the risks of challenging them in the future. As a rule, such documents are designed to protect the site owner as much as possible, determine the applicable law, obtain all the necessary consents for certain legally significant actions from the user, determine the mandatory conditions for concluding transactions, and also remove liability from the offeror as much as possible. 
"Technical" contracts that do not directly affect the process of the emergence of rights and/or the provision of services, but which regulate the related legal relations between the parties. As a rule, such agreements include Non-Disclosure Agreements (NDA), Non-Competition Agreements (NCA), and Non-Solicitation Agreements (NSA). For the specifics of these agreements, see the article "NDA, NCA, NSA – popular agreements in the IT field, but do they work in Ukraine?"
VigoLex provides approximate tariffs for the preparation of IT contracts.
* [1] Tariffs for services may differ in each case, taking into account the characteristics and needs of the client.
* [2] Payments are made in UAH at the NBU exchange rate on the day of payment.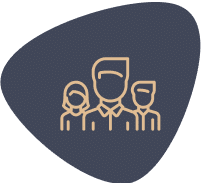 Professional
The VigoLex team has many years of experience and unique knowledge in IT law, online and offline gambling, as well as other high-risk business and e-commerce areas.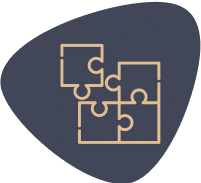 Creative
We do not have conventional solutions and traditional approaches, whereas every task is considered comprehensively with all traps and pitfalls.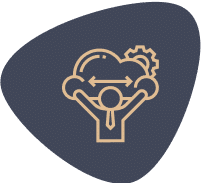 Flexible
We are not afraid of changes and new challenges. We are ready to improve and adjust in accrodance to the time-being requirements and client's needs.
Responsible
We understand that our client is interested not in the process but in the result. The result of the client is our reputation.