Each country of the world has its own laws and regulations that govern the field of intellectual property and, accordingly, its own criteria which technical solutions can be patented so that such a technical solution can be provided with legal protection and exclusive property right. Accordingly, Ukraine also determines which developments can be patented and what is the procedure for obtaining patents.
In Ukraine there are several types of objects that can be patented:
– invention;
– utility model.
Speaking about each of these patents, it should be noted that in an invention the main objects of patenting can be a product (device, substance, etc.), a process (method).
The essence of the examination is to check for the world novelty, inventive level and industrial applicability. The period during which it is actually possible to obtain a document is from 9 up to 36 months. Such a patent is issued for 20 years.
As for a utility model, it is most often a device (structure). Such an object is no longer checked for the world novelty, a formal examination is carried out and the patent is granted under the applicant's responsibility for the period of 10 years. This type of patent can be obtained within 4-14 months.
What cannot be patented in Ukraine?
Marketing, organizational and other activities in which, for example, the presence and participation of people is an "active resource", cannot be patented. In addition, creative ideas, methods, concepts and other similar objects that cannot be expressed in a technological material embodiment are also outside of patenting.
In 2020, Ukrainian patent legislation changed, and patents for industrial designs will not be issued in Ukraine. The protection document for this intellectual property object is a certificate.
As in most countries, in Ukraine no patent is issued for computer programs, however, they can be registered as copyright objects
Who can own a patent?
In accordance with Ukrainian legislation, only individuals can be the authors of technical solutions. But a patent can be owned either by an individual or a group of individuals, or by a legal entity. Therefore, the author and the owner of the protection document may be different persons.
Is it possible to obtain a patient independently?
In Ukraine, there is a common state body authorized to issue patents  –  the State Enterprise "Ukrainian Institute of Intellectual Property" (Ukrpatent).
Package of documents for registering a patent:
– an application for a patent for an invention (utility model);
–  a description and a formula of invention (utility model);
–  an abstract (for a utility model);
–  a drawing (if necessary);
–  a confirmation of payment of the state duty for filing an application.
This is followed by the procedures for establishing the date of the application filing, formal/qualification examination. If a positive decision is made, the applicant pays the state duty, then publication is done, entry into the state register and the applicant obtains the long-awaited patent and the status of the owner of exclusive rights for the object.
Theoretically, the process may not seem so complicated, but the practice often shows the opposite. If the author of the invention is not a professional in the field of intellectual property and he/she does not want to gain a practical experience in this field independently, in order to cope with this issue, one should contact the lawyers practicing in this particular direction.
The team of highly qualified VigoLex lawyers will definitely help you not only to save valuable time, but also maintain your peace of mind and confidence in the correctness of actions.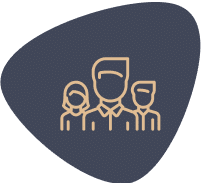 Professional
The VigoLex team has many years of experience and unique knowledge in IT law, online and offline gambling, as well as other high-risk business and e-commerce areas.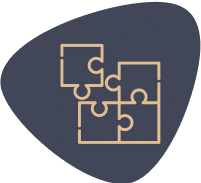 Creative
We do not have conventional solutions and traditional approaches, whereas every task is considered comprehensively with all traps and pitfalls.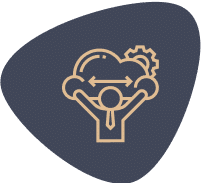 Flexible
We are not afraid of changes and new challenges. We are ready to improve and adjust in accrodance to the time-being requirements and client's needs.
Responsible
We understand that our client is interested not in the process but in the result. The result of the client is our reputation.